Let MyEvent Help You Raise More Money
All plans free for 14 days. Get started in less than a minute.
Save two months with annual billing
Starter
You're tech-savvy and want to do the work
---
$39.95/mo
3.0% platform fees
2.9% + $0.75 payment processing
Email Customer Support
Phone Customer Support
30 Participant Pages
Pro
We'll hold your hands & show you the ropes
---
$59.95/mo
2.5% platform fees
2.9% + $0.50 payment processing
Custom Header
Email Customer Support
Phone Customer Support
Unlimited Participant Pages
Unlimited Team Pages
Paid Registration
Walkthrough Service
Tax Receipts
Donor Pay Fee Option
VIP Treatment
We'll take charge & do the heavy lifting for you
---
Custom pricing
Everything in Pro, plus:
Website set up for you
A dedicated fundraising expert
Unlimited support
Email Blast
Customized Features
Success Stories
Danny Cavanagh Memorial Event
I loved how easy it was to set up our page! The page layouts and designs were great, and it was great that I really didn't have to know a lot about the tech side of creating a website. This website has been fantastic at getting our visitors attention and is easy for them to navigate. Also, the donation tab and registration tab have been fantastic! Thanks for making it so easy to create and maintain our fundraising page!!
Kacie Hunter, Chatsworth, IL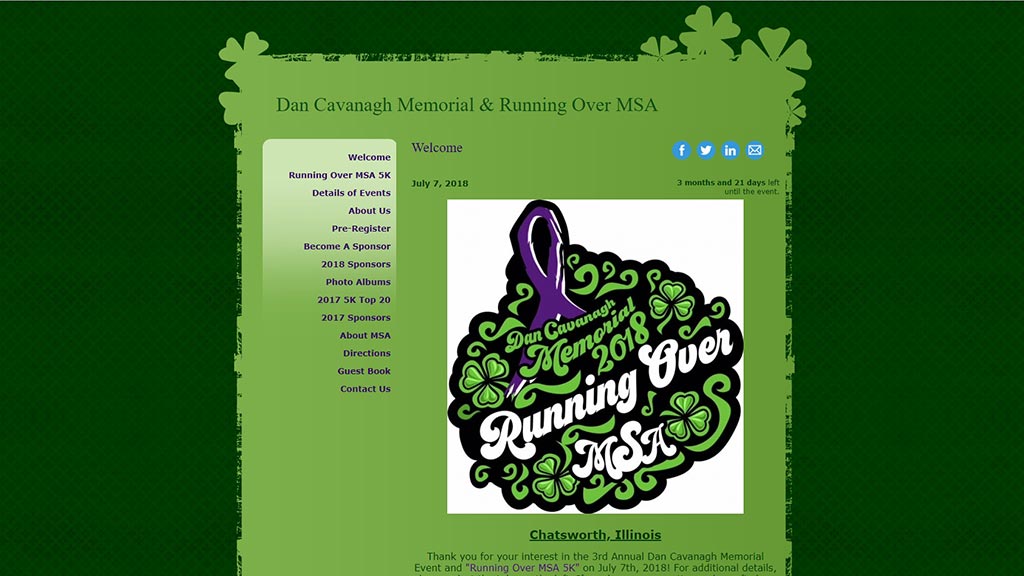 Common Questions
What is MyEvent?
MyEvent is an all-in-one event management platform for individuals, groups and non-profits. For over 16 years we've helped thousands of non-profits grow and raise more money than they could ever imagine. With hundreds of thousands of events, and tens of millions of dollars raised by our clients each year, MyEvent is the best choice when it comes to peer to peer fundraising.
Is MyEvent secure?
MyEvent has been online since 2002 and we use modern, secure payment encryption technology. We are a PCI compliant payment processor and follow strict industry standards' ensuring that the transmission of credit card information is maintained in a secure environment.
Why should I use MyEvent?
MyEvent is the only fundraising platform that does not rely on third party payment processors such as PayPal or WePay, we're a payment facilitator so you'll only deal with us. Backed up by 16 years in the industry and the best customer service, we can help your organization raise more money than ever.
How will I get my funds?
We make it fast and easy for your non-profit to receive its funds. Just setup your payout method in your campaign dashboard. As a fraud prevention measure, all funds are held for 14 days before they are available for withdrawal.
Any questions?
Call toll free at 1.877.769.3836
Try it Free for 14 Days to find out why MyEvent is the Best Choice for You
No credit card required.