When
In the North-eastern and Midwestern United States, Summer is the most popular time of year for reunions, and the main reason is the weather. If you want to leave the possibility for picnics and other outdoor events at the reunion, then choose June, July or August. If you are in the southern states you may actually prefer non - summer months to avoid the extreme heat. Thanksgiving Weekend is also popular, as it coincides with trips back home for many alumni.

When selecting a date for the reunion, you will need to weigh the convenience of a holiday weekend (people may already be planning a trip home) against the inflated costs of a hotel's high season. Holiday weekends also tend to be booked earlier in advance (venue, entertainment, accommodations, flights), so if you do decide Thanksgiving is the right time for you, be prepared to book early! A reunion is typically scheduled on a Saturday night.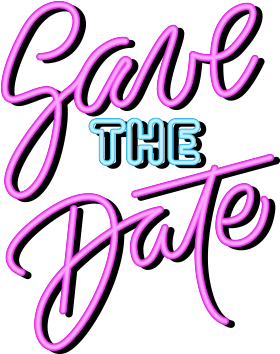 Where
If you are choosing a popular location on a holiday week-end you will need to book your venue at least 12 months in advance. So, where you have the reunion may be a function of what is available. But what place do you want? In our estimation, hotels are the way to go. They provide you with support and supplies that would otherwise be your responsibility. Need a microphone? No problem! Need an easel for your registration sign? They've got it! They have done this before and have the experience that you lack. Our next choice would be a restaurant, but make sure you have sufficient room for a registration area before you commit. If you decide to choose a road-less-travelled (a gallery, or museum for instance), budget accordingly, and make sure that you have thought through the following list before signing on the dotted line: caterer, waiters and bartenders, tables, chairs, linens and dinnerware rentals, liquor licence, audiovisual equipment, a screen for the slide show, registration tables, dance floor, washroom supplies, and liability insurance. You can learn a lot about a venue by visiting while an event is in progress, so take the time to see a live event if you can. When you check out a possible venue, walk through it slowly. Imagine how you will divide the space for reception, registration, dining and dancing. Discuss decorating the walls, hanging a banner, and the equipment you might need: projector, screen, microphone, podium, easels, bulletin boards, and registration tables.

Choose a middle-of-the-road menu when looking at prices. Ask the hotel to give you a per person rate including cash bar, and a per person rate without it. Find out the details of the cash bar option. How do they handle special meal requirements for those with allergies or special dietary requirements? Once you have made your venue selection, try and negotiate the best price you can. If you are flexible with your dates, see if there is a quiet time for them that will reduce the costs significantly. Keep in mind though that the priority is to get a well attended reunion, so give them dates that you have already determined will work for the majority of the class. Position your reunion as a non-profit event and you may get a favourable rate. Verify what perks come included (if it is a hotel you may receive a complimentary suite for the evening, which comes in handy.) Find out the cancellation policy, liability insurance, hidden costs, overtime implications, etc. If the reunion is at a hotel, approach the hotel to arrange a special accommodations rate for out-of-town participants. If the venue is not a hotel, choose one nearby. Inform alumni about the special offer and any reservation deadlines that may be in place.
What
As you discuss the kind of ambience you want for your reunion, don't just think in terms of decorations. Many elements contribute to the overall mood of the night.
Theme
When setting the tone for your reunion, you do not need to plan a theme. Your event comes with a built-in theme! Help classmates reminisce about their school days by including graduation-year memorabilia as well as newsmakers from that era in the decorations.


Dress Code
A popular choice is casual-chic, which is pretty much what your classmates would wear when going out for dinner with friends.


Entertainment
Book your band or DJ as soon as you have confirmed the date of your reunion. See them perform before you sign an agreement or contract. If you are working with a very small budget, consider asking a family member to DJ. We suggest that you use the website to solicit music requests from classmates. Some committees rent karaoke machines, but don't rely on this as your only source of music.


Eating & Seating
Buffet is by far the wisest choice for most reunions. Aside from significant savings, it gives people the opportunity to mingle during the meal. Pre-arranged seating keeps the room static and limits each person's connections to only nine other people for a significant portion of the evening. Assigning the seating also becomes quite touchy and is best avoided. Many caterers and hotels now offer small food stations throughout the room, instead of the traditional one long row of food. This minimizes line-ups and congestion at the buffet table, and makes it feel more like a chic event than a soup kitchen.